Another year has just begun and with it brings so many opportunities to get out there and explore what's on in the wonderful world of boating. From racing to Edwardian Steam Yachts this year is jam packed with exciting events from start to finish.
If you're looking to branch out in 2020, check out this list which is just a taste of the  key events around Sydney and beyond!
Sydney SailGP – 28th February & 29th February 2020
Shark Island, Sydney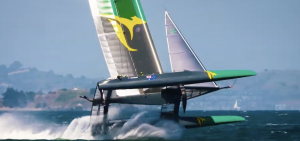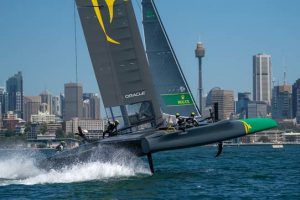 Who said cars get to have all the fun?
It was only a matter of time that the world caught on to the fact that boats are much more entertaining than supercars. Back for their second year, Sail GP promises good vibes, entertainment and some good old fashion rivalry as teams from France, Great Britain, Japan, Denmark and the US will go toe to toe with us Aussies in a series of short races.
Enjoy the day on the iconic Shark Island or from one of spectator boats with the drinks flowing and the Harbour glistening all around. If you have ever been to the Formula One, you can expect the same adrenaline filled party atmosphere with delicious food and cocktails on offer.
If you're anything like us and we had you at Sail GP, head to https://sailgp.com/ as tickets are selling fast!
Pittwater Sail Expo – Saturday 21st & Sunday 22nd March 2020
Sydney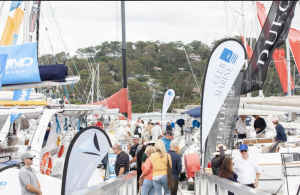 Back for its 9th year, The Royal Prince Alfred Yacht Club hosts their free event in March allowing the public to rub shoulders with the industry's elite. Never ones to shy away from a weekend in stunning Pittwater, the Sail Expo showcases products and services for both pros and new sailors starting out.
This event caters to those looking to purchase or update their own vessels with exhibitors including insurance, boats for purchase, Trimming and Upholstery and Electronics Systems but its also a great way to spend the weekend and stay on top of the latest trends and technologies.
The laidback vibe promises a sizzling BBQ and live entertainment to keep the whole family happy with complimentary wine tastings thanks to Under the Covers Wines.
For more information on the Sail Expo head to https://www.pittwatersailexpo.com.au/
Classic & Wooden Boat Festival – 1st – 3rd May 2020
Sydney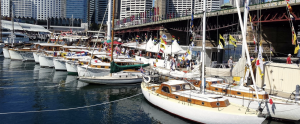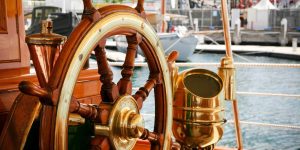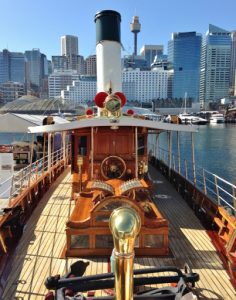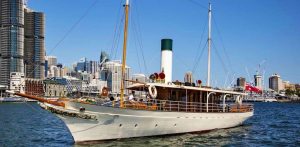 Take at trip through the boating ages at the Classic & Wooden Boat Festival. As the name suggests, this one of a kind event celebrates the heritage and craftsmanship in the creation of classics vessels throughout history.
From classic yachts to tall ships, racing sculls and stylish power craft on exhibit this event attracts a huge crowd each year. Enjoy over 150 classic vessels on offer including the SY Ena – one of less than 5 steam yachts from Edwardian times still operating.
This event is not just for your grandad to take a trip down memory lane but for all boat lovers and families too. Food, market and trade stalls are all on site with family activities to keep the little ones occupied while you enjoy the festival.
For more information head to https://www.sea.museum/whats-on/events/cwbf
Sanctuary Cove International Boat Show Thursday 21st – Sunday 24th May 2020
Sanctuary Cove, QLD

The Sanctuary Cove Boat Show is one of our favourite events in the yearly calendar. Located on the sunny Gold Coast at the Marine Village Sanctuary Cove, it promises thrills, innovations and just a damn good time.
Attracting over 45,000 people who come to see 300+ exhibitors, it's a long weekend that every boat enthusiast should experience. While 4 days seems like a lot, it's always a struggle to see and do everything on offer.
From Tow Boggans and Flite Boards to cutting edge fishing technology and superyachts, Sanctuary Cove is the boating equivalent of Willy Wonka's Chocolate Factory. Everything that is slightly marine related can be found here and is a must see for all!
For more information on the Sanctuary Cove International Boat Show head to https://sanctuarycoveboatshow.com.au/
Melbourne Boat Show – 11th – 14th June 2020
Melbourne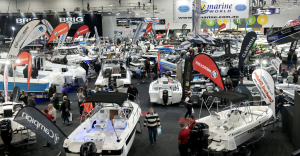 Who doesn't love a weekend away?
The RACV Melbourne Boat Show is celebrating 60 years in 2020 and is sure to deliver the best of what Australia has to offer in not only boating but anything that can be enjoyed on the water.
Their message is simple – life is better with a boat (don't we know it) and hosts an extensive variety of exhibitors from Victoria and beyond. Last year's line up included Whittley Marina, DockPro, BL Marine and many more.
If you're looking to explore the national boating scene and keep up to date with a broader reach, Melbourne is a great place to start. Be sure to back your windbreaker as it can get chilly this time of year.
For more information on the RACV Marine Melbourne Boat Show head to https://www.melbourneinternationalboatshow.com.au/
Sydney International Boat Show – 30th July – 3rd August 2020
Sydney
Call us biased but you can't beat being on home turf.
We are so lucky to have been a part of this one of a kind event for the last 16 years, displaying multiple vessels alongside the best of what Australia has to offer.
The Sydney International Boat Show held at the iconic Cockle Bay Wharf is one of the most respected events in the boating calendar and is an opportunity to discover new trends, technologies and products that are leading the way in industry.
No matter what level you are at in boating there are exhibitors for you whether it's a boat share opportunity or a luxury yacht for sale, this all-inclusive event is about the celebration of boating and everyone who resides within it.
will look forward to seeing you, our team will be there all weekend!
For more information on the SIBS head to https://www.sydneyboatshow.com.au/
We hope you're as excited as we are for 2020 and all the fabulous events still to come!