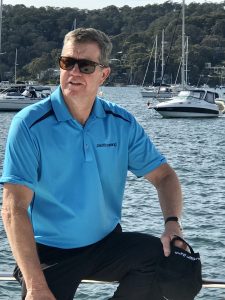 Phillip Pitt Managing Director of Pacific Boating
As small to medium sizes businesses, we all strive to build enough brand equity and become leaders within our desired industry. As small to medium size businesses we also know that this is much easier said than done, with large businesses and their infinite resources dominating the smaller guys.
Sure, your product or service might be the best out there and your customer satisfaction might be 5-star, but the reality is that if not enough people are being exposed to your brand, then the likelihood of sustained growth and development is rare.
It's no secret that digital marketing has been an absolute godsend for smaller businesses to compete in the acquisition of precious market share. Where a traditional marketing campaign would cost businesses thousands, social media and online marketing has closed the gap between the major players and the little guys. But alas, much like traditional marketing communications, the digital space is becoming equally as saturated and just as difficult to generate leads.
For many us, it's like throwing out a giant net and hoping for the best. We understand the importance of integrated marketing communications and therefore invest time and money in nurturing a variety of channels but as the old saying goes, it's quality over quantity. So, the question stands – how can we facilitate brand equity through the utilisation of relevant channels?
For Pacific Boating, the integration of brand partnerships has not only allowed us to diversify our value proposition through an extension of our offering, but also expanded our market and increased our target audience through the collaboration of local businesses. Over the years we have had the pleasure of working with many Sydney based businesses across a variety of industries to provide our customer with new experiences. From onboard catering options from some of Sydney's best waterfront restaurants to bucket list packages with Sydney Seaplanes, we've done it all!
At its most basic level, brand partnerships are a win-win for businesses with successful execution adding depth to your offering and expanding your consumer base. This doesn't mean that you are pivoting away from your existing offering to create a whole new facet of your business, you're simply aligning your offering with another to create a hybrid product of sorts, which in turn has the credibility of both brands.
It's important that we align ourselves with brands that our existing customers will be excited about. Take our partnership with Sydney Seaplanes for example. We are both business that at its core provide consumers with the opportunity to experience Sydney's iconic waterways at a premium level. Both our customers are looking for a bespoke experience and have the financial means to invest into it. Individually our services are not in direct competition however when combined you have the ultimate ocean adventure from sky to sea. Our partnership does not require either of us to alter our current offering, but through promotion and financial incentives we have been able to successfully leverage of the others brand equity and in turn boost our own.
Brand partnership at the end of the day start and end with trust. As a small to medium size business we are trusting that the brands we collaborate with hold similar values to ours. We are trusting they will uphold these values for the duration of our partnership and beyond. Our consumers are trusting us to present them with alternatives that will enrich their experience and finally we are trusting that a new market will accept our brand as they have our partners.
There is no doubt that putting your business reputation in someone else's hands is a daunting thought but having the opportunity to work alongside others who share the same passion and values encourages growth in a way that would never be achieved on your own.
So, choose wisely!