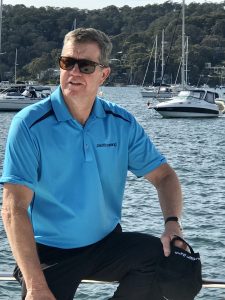 Phillip Pitt Managing Director of Pacific Boating
There is no doubt about it, technology has changed the way brands interact with their customers and vice versa. With so much information available with the click of a button, the bar is set pretty high for businesses to deliver not only a premium product or service but to continue to nurture and engage consumer relationships at every stage.
So why is it that in a world that is becoming increasingly more automated, the expectations surrounding customer service are greater than ever before?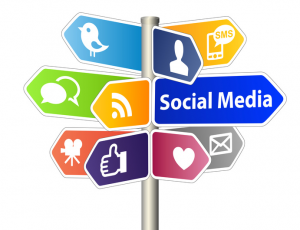 I would challenge this and say that it's not consumer expectations that have changed, it's the digital landscape that we find ourselves in. Customer service is not a novel construct. Even before the internet and social media, businesses would invest heavily in the strengthening of customer relationships.
At its most basic form, we understand customer service to be the fulfilment of customer needs by delivering high quality service and assistance at all stages of interaction with your offering. As we transition fully into the digital age, this notion remains the same. What we can see however is a migration away from traditional avenues of customer service development towards an autonomous process of data collection. And by this of course, I mean social media.
While digital marketing and social media in particular allows us to communicate with our audience and strengthen relationships through a variety of different mediums, it also opens us up to a level of public scrutiny that traditional marketing communications (conveniently) prohibited. With access to information 24/7, social platforms have paved the way for two-way communication in real time. We are seeing 9-5 call centres replaced with chatbots linked to Facebook pages and customer satisfaction demonstrated through check in's and recommendations. Everything you ever need to know about a company now comes in a perfectly formatted, user friendly profile. As consequence, brands are being held publicly accountable and are being forced to take a proactive approach in their customer service efforts.
For Pacific Boating, getting our social media strategy to where is today hasn't always been smooth sailing (pun intended). Having spent most of my career working in a social media free landscape, I was sceptical of migrating away from traditional marketing communications and to commit fully to the new online world. Like many small businesses, we did not have the financial resources to invest heavily in something that may not translate directly to sales but understood that a presence was essential in order to stay relevant. What we did have however was a wealth of information that we could pass on to our members and social platforms like Facebook and Instagram provided us with an outlet to filter this knowledge to our audience.
Our website has become less of an advertisement for our services and more of a lifestyle hub for those looking to enjoy Sydney's waterways. From here this information is linked across all of our platforms where we are able to monitor audience satisfaction through engagement. Instead of waiting for consumers to come to us with their needs, we actively strive to create a space where the information is ready and waiting for if and when they may need it.
Over the last 4 years we have been able to connect to thousands of  people through multiple platforms including Facebook, Instagram and LinkedIn. By using targeted advertising and platform specific content creation, we have seen these efforts result in both an increase revenue and customer satisfaction through our ability to communicate directly with our audience. While we are not yet at a stage were we feel that traditional avenues can be completely abandoned, we can no longer deny that social media platforms have become an integral part of our customer service strategy.