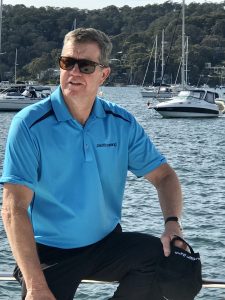 Phillip Pitt Managing Director of Pacific Boating
As businesses, we are constantly on the hunt for ways to increase efficiency and minimise expenditure across all areas of the supply chain. Advancements in technology have played a critical role in allowing businesses to automate once tedious and time-consuming processes that were putting a strain on small businesses. Nowadays, there is literally an app for everything and if not, there is someone out there in the world that would be happy to take that tedious and time-consuming task off your hands, for a fee of course.
Outsourcing operations is becoming widely accepted as a proficient, cost effective way to access experienced people without the traditional requirements of employment. As with all contractor agreements, the responsibility to provide benefits like holiday pay, sick leave and super fall on the contractor not the employer, making it a financially viable alternative for businesses. Sure, benefits can be negotiated on a case by case basis but typically for highly competitive outsourcing sectors like IT or admin, you can save a pretty penny.
While there is no doubt that outsourcing tasks can save you some serious coin, like anything it comes with its challenges – especially if your heading offshore. If you're looking to maximise savings the reality is that you're probably outsourcing to India, Ukraine or Russia where the pay scale is significantly lower. For lack of a better cliché, you get what you pay for and it's important to curb expectations accordingly. This is not to say that all offshore contractors are bad or lack the required skills, but you should be cautious of inconsistences in communication, quality and lack of control. It's difficult to expect someone who has very little involvement in your cultural and strategic practices to deliver to the same level as your internal staff and may result in additional management or revision time. In many cases this may be a fair trade off for cost savings but critical to recognise before commencement.
As a small business with limited capacity available from our existing employees, these contingencies did not fit within our parameters and so sending processes offshore became problematic. We knew we wanted to take advantage of this practice but could not afford the allowance of time or quality.
We needed to find a middle ground.
Turns out you don't need to go offshore to maximise capabilities. With such a high talent pool right here in Australia and the changing work environment, there are so many experienced Aussies right on our doorstep. It's important for us to keep things local and providing opportunities for young people and other small businesses was the right choice for us. While the cost of outsourcing locally is not comparable to those in other countries, it provides us with real-time communication and the ability to work alongside our contractors and manage the collaboration from start to finish.
Currently we work with two external parties for IT and Digital Marketing who are both based right here in Sydney. We operate in the same time zone and are able to have face to face correspondence when necessary. We see our contractors as an extension of our business and have still been able to enjoy a significant cost reduction through the process.
Have you considered outsourcing?
Sometimes the thing you're looking for is right under your nose.