She may be smaller than the rest, but the Pacific 29 is as stylish as she is affordable. For those of you looking for something to get you into the swing of things, our 29 Sundancer Cruisers come with all the amenities that you need to enjoy Sydney's waterways without the pressure of handling a larger vessel.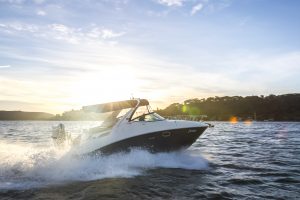 It's a fantastic boat for families looking to enjoy their days up on the Northern Beaches and the Hawkesbury and at our most affordable price point, it's the perfect introduction to the Pacific Boating Lifestyle. Being a smaller vessel, it's also great for families with younger children as parents can easily keep an eye on the kids as they swim and play.
Our Pacific 29 cruisers are licenced for 8 people and sleeps 4 so the family can relax comfortably. With memberships starting at $1095 (mid-week) and $1695 (full week), Class 29 vessels are equipped with premium amenities that can be expected with all of our vessels. Features include a flat screen digital TV, Bluetooth, kitchen facilities and a stereo system to keep your guest entertained all day long.
We see so many of our members join the club with the Pacific 29 membership. As they develop their skills through our comprehensive training they often move up to our other memberships and our larger cruisers, feeling ready to tackle a new challenge. For others the 29 is the perfect cruiser for their needs.
Our Pacific 29 members are often location focused with a need for a luxurious yet modest boat that is going to get you where you want to go. It's great for cruising up to Pittwater for a long lunch or beach hopping at Spring Cove.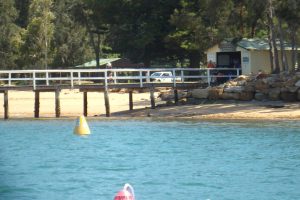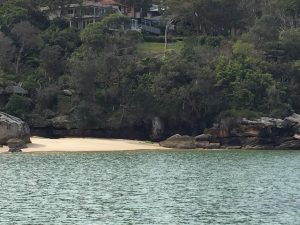 Here's what some of our members have to say about their 29 class memberships
Stan Begas has been a member of Pacific Boating 29 since 2012. He says "The team at Pacific Boating have always been courteous, supportive, professional, experienced and happy to train you until you are comfortable with your class of boat. They resolve issues quickly, welcome feedback and accommodate special requests when possible. The boats are well maintained and looked after which is essential for a trouble free day of boating." Stan gives the Pacific 29 a 5 star rating!
Jo Lloyd also highly recommends Pacific Boating. "We love the walk on walk off service and the marina teams are helpful and friendly"
Nicki Lambert cant say enough of the good stuff when it comes to Pacific Boating. "The boats are great and well maintained and always immaculate on arrival. Safety is their paramount concern so both trainings and briefings are exceptionally thorough. It's the service that makes Pacific Boating so special. It's everything from the smart flexible approach to maximising your membership and the on water experience to the employees who make doing so, so easy and enjoyable."
We have Open Days every month at all of our locations so check out the dates by contact Pacific Boating via email or call us on 02 87651067
https://www.pacificboating.com.au/contact- us