While Halloween is not typically a holiday that you would associate with Sydney's waterways, it got us thinking into some our favourite spots and their chilling pasts. This year the usual celebrations may be off the cards we've decided to bring the Halloween spirit to you with stories of two of Sydney's spookiest landmarks which happen to be right on the water. Proceed at your own risk…..
Quarantine Station
Right off the bat, the name says it all.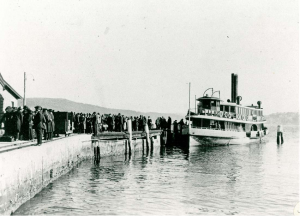 Image Credit: Q Station
Quarantine Station has become one of the Northern Beaches most desirable summertime chill out spots. Crystal clear waters and secluded alcoves are perfect for lazy days.
Located at North Head, the station used to be the anchor point for ships coming in from plague infected cities like Venice. Passengers would have to quarantine for 40 days without disembarking to protect the city from diseases. Now we can't be sure, but we are going to go out on a limb here and say that they weren't the Pacific 52's that we're all used to….
Lady McNaughton arrived in Sydney Harbour in 1837 riddled with typhus and 50 odd passengers lighter than when it departed. Seeking refuge on the Sydney coast proved no better however with many more dying shortly after they arrived. A series of engravings along the escarpment adjacent to the jetty commemorate those who endured the tortuous conditions of Quarantine Station.
For over 100 years it operated as the first point of call for plague ridden migrants as they awaited their fate and for many, they never made it out. The station is said to be occupied by a large number of unique souls ranging from humorous and scholarly to just downright sullen. For all the paranormal activity enthusiasts, Q station has been running tours since the 90's with reports of seeing ghosts, feeling cold spots and being tapped on the shoulder when alone are common occurrences. These interactions are not new with reports dating back over a century where nurses would encounter these ghosts strolling through the hospital…..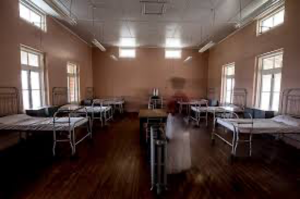 Image Credit: Q Station Facebook
Cockatoo Island
When it comes to haunted spots, an old prison is usually a good place to start. Between the jail cells, tales of torture and being surrounded by water with no way to escape you know it's going to be pretty eerie.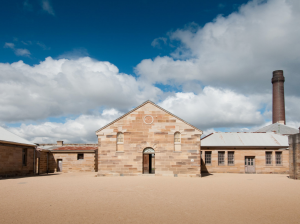 Image Credit: Australian Convict Sites
Let's get one thing clear, this was no white-collar prison when it was in operation, inmates were regularly tortured to death and many more killed while desperately trying to escape. Opening in 1839 in response to the overcrowding of other sites like Norfolk Island Prison, Cockatoo Island was no refuge. The prisoners lived in rank, confined conditions, and communal wards with a maximum capacity of 300 were cramped with over 500 at any given time. The tragedy continued well into the 1900's when the site was converted to a naval dockyard where workers died in gruesome accidents. Some even just vanished into thin air….
Thought it was over?
The third phase saw Cockatoo Island transformed into a reformatory school for young girls whose brutality put the first two to shame. Numerous of the students are said to have never left.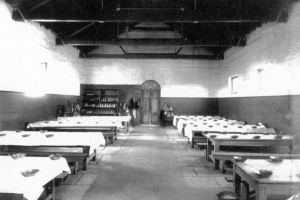 Image Credit: ABC
After centuries of horrific tales, it's not surprising that Cockatoo Island has a few tortured souls floating around. Visitors report seeing dark shape shapes, physical interactions, lingering hauntings and electronic malfunctions. While all of these are terrifying in their own rights, no doubt the most spine-chilling would be the feeling of someone blowing down your neck (you just shivered, didn't you?)
Today Cockatoo Island is a cultural mecca for music and art, but this UNESCO World Heritage Site's dark history remains just below the surface…
Hope you had a Happy Halloween!