You could say that I have always felt at home on Sydney's waterways. We are lucky enough to have some of the world's most beautiful coastline without having to leave the city. In every direction there is a unique piece of nature just begging to be explored.
In 2006, my business partner Ken Gaunt and I founded Sydney Seaplanes as an alternative to navigating Sydney's most spectacular spots, without the hassle of its 'unique' road map. Our business is made of 3 main components; seaplane charter flights, pilot training and consulting and the operation of our home base and departure terminal – The Empire Lounge., This is how I was introduced to Pacific Boating.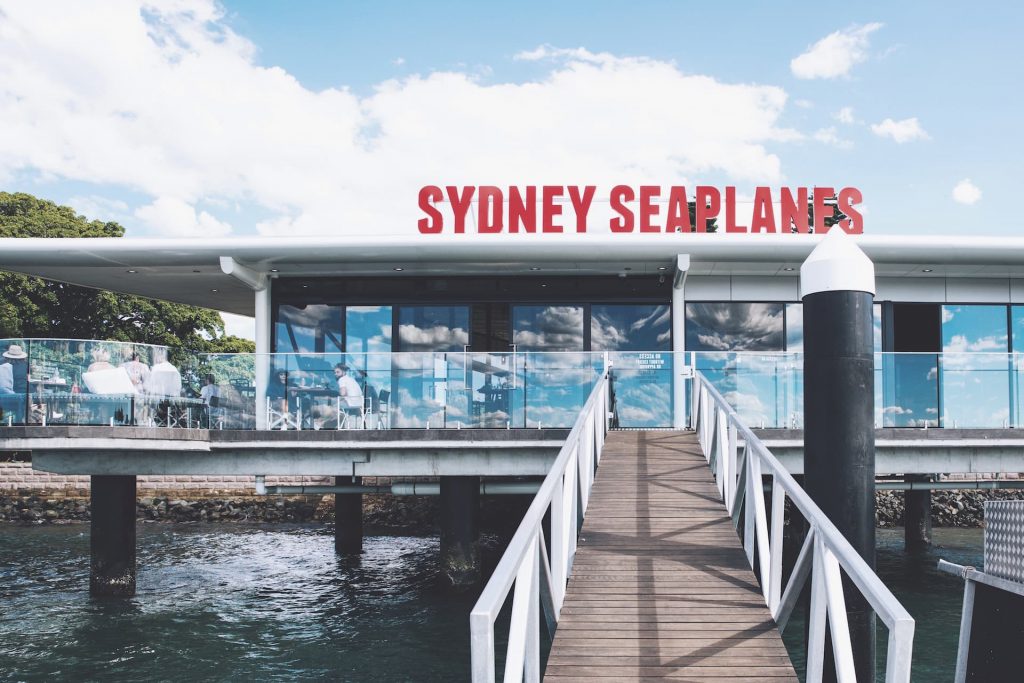 After many years working as neighbours here in Rose Bay, I finally took the plunge and secured a 52-class membership which provides access to their 52 Sea Ray Sundancer Sports Cruiser. Coming from a background in powerful modes of transportation, it seemed like the only choice!
It's funny, even though I spend all of my working hours on the water, there is nowhere I would rather be when I can find a minute to myself and Pacific Boating allows me to do that in the highest luxury and the lowest amount of effort. I absolutely love getting out on the boats in Pittwater. I think this is one of the most beautiful waterways in the world and such a perfect place to explore, swim and pull into a sheltered bay and just relax. It really feels a million miles away from the city.
A favourite spot amongst my friends and family is Store Beach, one of the few secluded, peaceful and breathtaking spots around. Another go to is Mackerel Beach where the sand is as golden as the sun. Both of these spots are almost impossible to get to without a boat which was a big selling point for me joining the Pacific Boating family. With over 5 million people living in Sydney, it's crazy to find such beautiful places that you can you can have virtually to yourself. My advice would be to go during the week for maximum tranquillity.
Obviously, I'm a little biased but I would have to say one of the best experiences you can possibly have in Sydney is to fly by seaplane from our base in Rose Bay, land out the front of Pacific Boating base in Church Point, and transfer straight from the seaplane to your boat. The flight is spectacular, flying past all the northern beaches and touching down about 15 minutes later in Pittwater. When I am able to find the time to organise a day out on the water, literally the last thing I want to be doing is battling my way through Sydney traffic… With 4 moorings on the northern side of the seaplane dock available to PB members, you can swing past the Empire Lounge and grab food and drinks and then hop on your boat and you're good to go!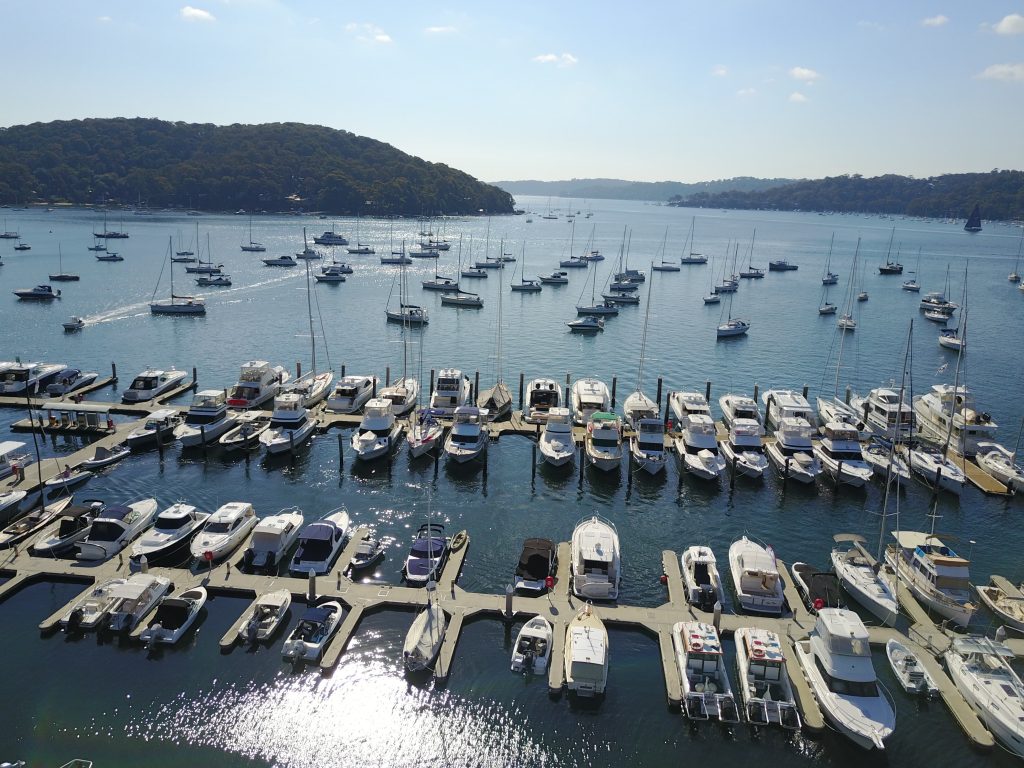 As members, we wanted to make sure that everyone experiences the Pacific Boating lifestyle that we know and love, so we offer a 10% discount to all of our PB family at the Empire Lounge, so you can get out on the water, drink in hand as quickly as possible.