The Summer months are finally here and after spending the better part of a year mostly indoors there has never been a better time to get out there and soak up some much-needed rays. We are spoilt for choice here in Sydney for picture perfect beaches and while sunshine is always welcome, being sun smart is a must in the warmer months. If you love summer but your skin doesn't, here is our roundup of Sydney's best shady beaches that will keep you cool (and lobster free) this Summer.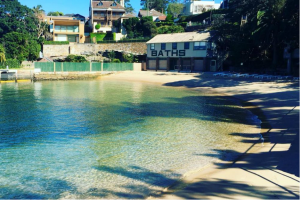 Image Credit: In the Cove
Greenwich Baths
The Greenwich Baths is truly one of Sydney's best kept gems. For maximum shade, be sure to head over early and snag one of the sun lounges on the sand that are typically covered trees. The enclosed shark net makes this the perfect spot for little ones who can paddle on the shore until their hearts content. Grab a coffee or a cold drink at the café and enjoy the crystal-clear waters of the Baths without getting burnt.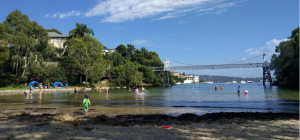 Image Credit: Parra Parents
Parsley Bay Reserve
Vaucluse is synonymous with opulence and splendour and its beaches are no exception. The picturesque Parsley Bay is a small cove bound by lush flora, caves and rocky exteriors. If you like your beach days with a little adventure head along the short bush track to the waterfall. Parsley Bay comes with a full list of amenities including picnic facilities, a playground, toilets and a café. With the dense bushland surrounds, shade can be found in abundance so feel free to spend the entire day kicking in seaside.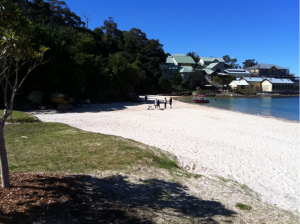 Image Credit: Weekend Notes
Clifton Gardens
Clifton Gardens is one of our favourite spots on the lower North Shore. With all the facilities you need to have a great summer day on the water like an impressive shaded playground, picnic tables, BBQ's full washroom amenities as well as a kiosk, you really don't need to bring anything other than yourself and a towel. For all our pale skinned north-siders, Clifton Gardens has epic shade by the netted bathing area from the trees and has the added bonus of stunning views of the harbour.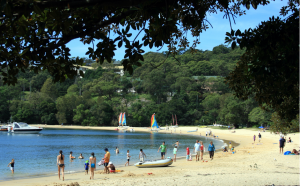 Image Credit: Wikimedia Comms
Balmoral Beach
When you think of iconic Sydney beaches, Balmoral certainly makes the list. Known for its calm waters, fabulous dining options and boatload of activities that can be enjoyed it really has it all. While all of these things are great, what we really need to know is if there is a place to chill out of the sun – and the answer is yes. The Southern end of the beach is shaded by large trees as well as parts of the promenade too.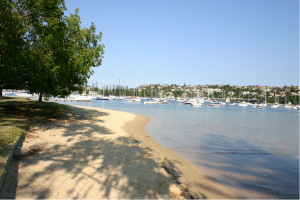 Image Credit: Hello Manly
Clontarf Reserve
One of the most popular spots for young families is Clontarf reserve. While the beach itself is quite exposed, there is plenty of shade around over the playground and picnic areas so you can escape the heat during the summer months. Spending the day at Clontarf is super easy with their full list of amenities including toilets, netted swimming area, BBQ's and picnic tables, a kiosk for your mid-morning coffee hit and of course big beautiful trees to relax under.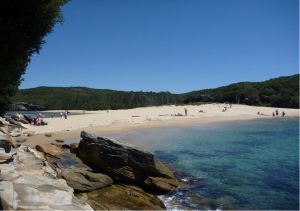 Image Credit: Sydney.com
Wattamolla Beach and Lagoon, Royal National Park
For those who have yet to experience the magnificence that is Wattamolla Beach, it is definitely worth the drive. A true oasis within Sydney's periphery, this is the perfect place to spend a sunny day. Choose between the beach or the stunning lagoon for a swim – both are equally as refreshing before perching yourself under a palm tree for a cheeky afternoon snooze. Relax, unwind and take in the picture-perfect surrounds and one of the city's true hidden gems.