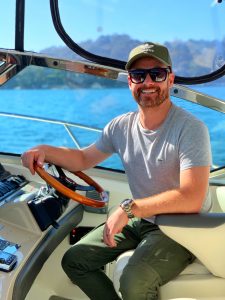 A lot has changed in my life in the last 11 years but one thing that has remained the same is my obsession with Sydney's fabulous coast and enjoying it with the people I love.
I was first introduced to Pacific Boating in rather a unique way. I was working for Sunrise at the time and needed to do some weather crosses from Sydney Harbour when I met Phillip Pitt. While memberships are very much how we do things today, back then it was rather a novel concept; become a member and have access to a luxury vessel all year round with no extra overheads or excessive costs.
Still a bit apprehensive, in the beginning I started off with one of the smaller vessel memberships which didn't last very long. As my family continued to grow and our PB membership became the trump card for bringing together loved ones, we quickly signed on for the 52-class membership and have never looked back.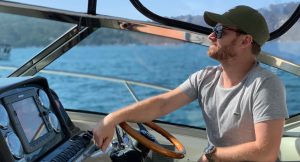 Before kids, Sydney Harbour was definitely our preferred spot. Nothing beats the feeling of spending a sunny afternoon out on the water with friends and a few beers or champagne. Crew Christmas parties, family catch up's and birthdays have all been hosted on the boat and they are memories for life.
Now we have kids, we tend to prefer the quietness of Pittwater. My family and I have had so many wonderful moments on the boat over the years. The kids love to swim, and no two days are the same and I love that. I get to drive the boat which is thoroughly relaxing and recharging for me. Nothing says me-time more than sitting in the captain's chair and cruising peacefully around Sydney's waterways.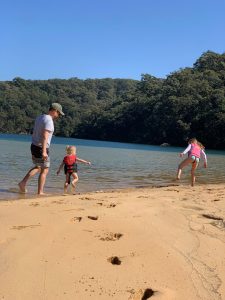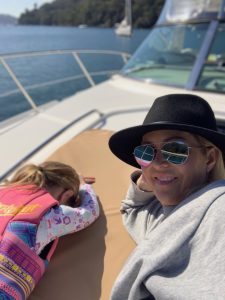 I remember this one day when my family and I anchored at a private beach in Pittwater and we swam off the back of the boat and made home-made hamburgers on the BBQ. Watching my daughters swimming and having the time of their lives (without technology) is what a Dad lives for. Smith's Creek is our go to, it's quiet serenity has become a staple in our busy lives and the best part is that even in busy periods we can find a peaceful spot to anchor and enjoy our day or if we can spare an overnight. The 52 has Foxtel which is great to be able to sit with the family at night and watch a movie together.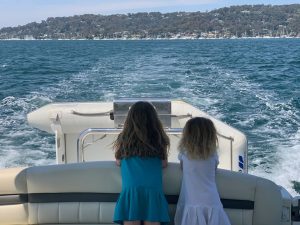 When I entertain friends and family on board, I always get asked the same question; why don't you just buy a boat? For me, the answer is simple; why would I worry about taking the proper care for a boat when the team at Pacific Boating do it all for me. There is literally nothing for you to do other than pack your essentials and food. You don't even need to refuel as the Pacific Boating crew do it all for you. It's the easiest and most cost-effective way to own a boat!
Aside from the first-class experiences Pacific Boating has provided my family on the water, the staff is what makes this company so special. I've had friends in other states visit me and spend time with us aboard and they've always commented on how hands on the PB crew are compared to other boat share brands. Phil and the crew really take the time to look after your individual needs. To me and my family they're friends and I wouldn't have it any other way. Nothing is too difficult for the crew and the service is second to none.
All in all, Pacific Boating is my ultimate.
My family and I live on a farm outside of Bathurst and while I am obsessed with boats and spending time on the water, it really isn't practical nor affordable to own a boat. The membership concept is the ultimate way for me and my family to enjoy all the fun aspects of boat ownership without all the worry or hassle and expense that comes with owning a boat.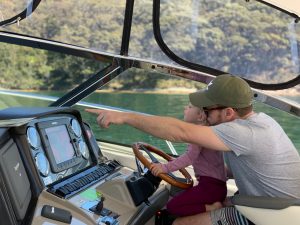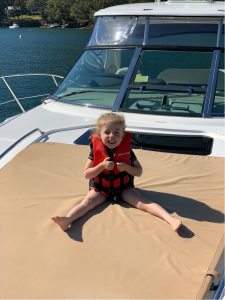 I honestly can't imagine not being a Pacific Boating member. Every year they refine their services and facilities and I guess that's why I'm still here 11 years later!