It's great that we are moving beyond our months of isolation and getting together once again with friends and family in the beautiful outdoors.  If you're anything like us you missed the smell of ocean air and the sound of waves breaking against the boat and you're looking to get back out there and enjoy all Sydney has to offer.
We are lucky enough to be living in a city that is not only surrounded by spectacular coastal scenery, but has some of the most breath-taking waterfront walks in the world. There is nothing quite like a leisurely afternoon cruise along the coast but we thought we would share some wonderful ways to explore Sydney's waterfront by foot. There are so many amazing spots to check out…here are just a few!
Bondi to Coogee Walk
6km.  2 hours
You don't have to be an avid walker to have heard of this walk, it is one of the most popular tracks in Sydney and for good reason. Starting at Icebergs it takes you all along the Eastern Suburb's coastline past Mark's Park, Tamarama, Bronte and Clovelly before winding around to Wylies Baths and Coogee. If you haven't already, head over for some fresh air and exercises with some killer views to match!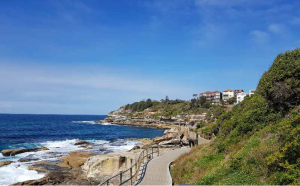 Reference: Sydney Expert
Bradley's Head to Chowder Bay Walk
8km  3 hours
We've featured it before, and we will do it again because it really is that special. Weaving around the harbour it features all the iconic stops along the way including Taronga Zoo, waterfront heritage listed building of course, million-dollar harbour views. You honestly cannot get more Sydney than this. It's an easy walk for all fitness levels and has plenty of spots to have a break and take it all in.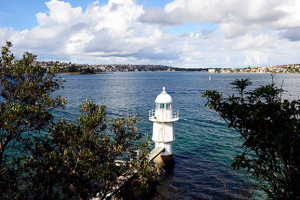 Reference: Sydney.com
Barrenjoey to Avalon Walk
8km 3 hours
If you're looking for that wow factor as you stretch your legs this is for you. You can't beat and afternoon up the Northern Beaches and this track does not disappoint. We recommend starting at the Barrenjoey lighthouse and then making your way around to Avalon. With stunning views of Pittwater as you walk along the convict-built track, make sure you keep an eye out for the native wildlife that like to come out and say hello.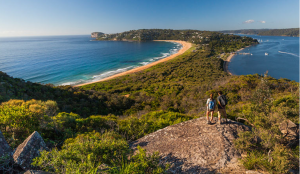 Reference: Medium.com
Spit Bridge to Manly Walk
10km 4 hours
Normally finding 4 hours to do anything seems like an impossible task but let's be honest, right now what else do you have to do in your free time? Before you lace up your Reebok's it's important to note that it is 10km one-way so make sure you organise a lift there or back. Along the way enjoy the views from Dobroyd Head, Sydney Harbour National Park, Clontarf, Sandy Beach and Fisher Bay before arriving in Manly for a much needed take away coffee.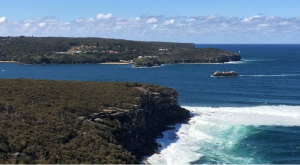 Reference: Sydney Uncovered
Watsons Bay Lighthouse Walk
4.5km 2 hours
A favourite amongst locals and tourists, Watsons Bay is known as one of Sydney's most idyllic waterfront suburbs. So naturally the walking trails around there are going to 10/10. Starting at Watsons Bay, take your time as you wind around to one of our favourite spots Camp Cove and take in Sydney's picture-perfect South Head before arriving at Hornby Lighthouse. Aside from the epic views, the shorter distance of this walk makes in a good one for the whole family.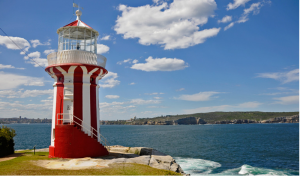 Reference: NSW National Parks – NSW Government
Pacific Boating wants you to enjoy all that Sydney has to offer by land or by SEA