It was 31st December, nearing the close of one year, tantalising close to the next! I always get excited to discover what the year ahead has in store! One thing was for sure, as we set out from Sydney Boathouse on one of Pacific Boating's 52 fleet with family of five in tow, the first day was going to be one to treasure for a lifetime, experiencing New Year's Eve on Sydney Harbour!
New Year's Eve on the water with all the spectacle that Sydney Harbour has to offer is just something that should be on everyone's bucket list.
We knew that it is important to set out early, as we wanted to ensure we were safely anchored at a perfect vantage point and ready to relax and enjoy the day ahead.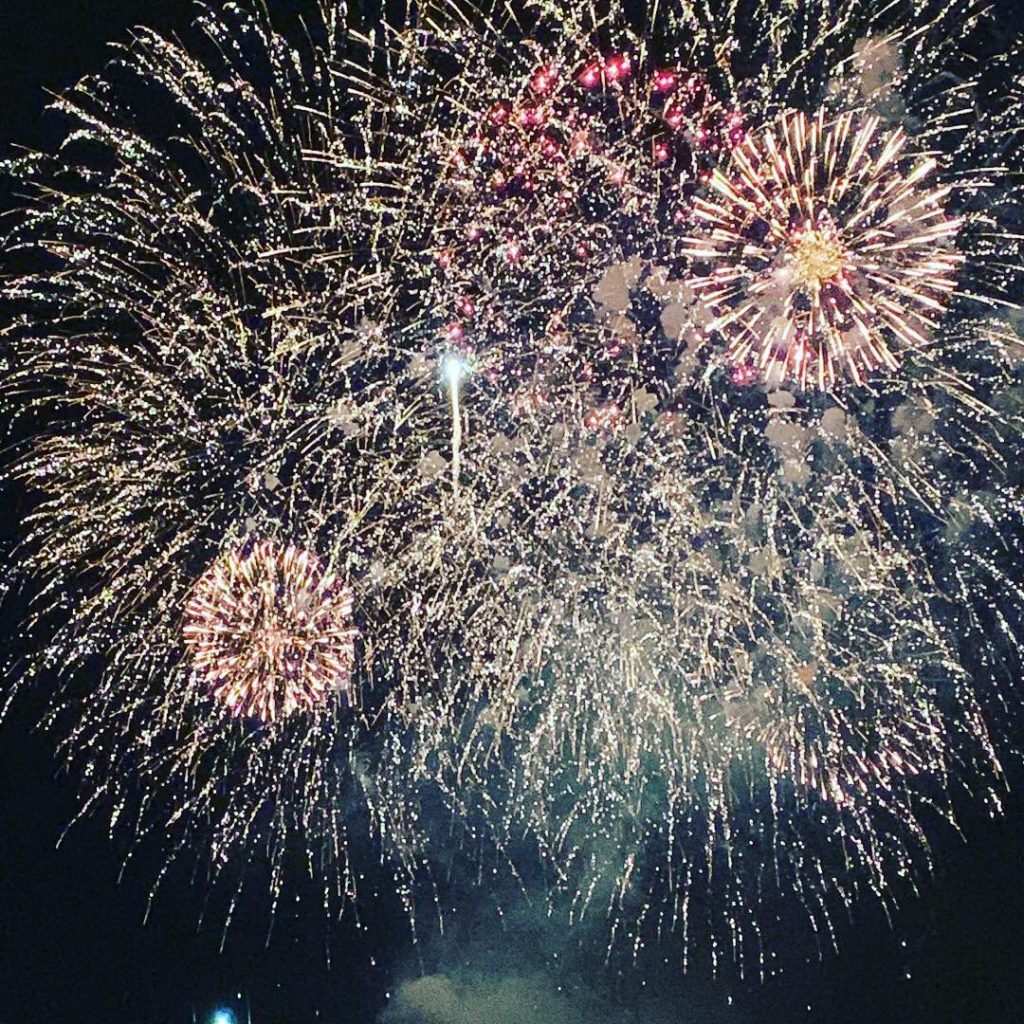 1.30am on New Year's Eve and we were already anchored at Athol Bay with the Sydney Harbour Bridge in full view.  It wasn't event midday and we were already surrounded by enthusiastic party-goers and New Year's Eve revellers.
Boats (and inflatables – flamingos, swans, toucans to name but a few) of all shapes and sizes filled the normally tranquil bay and we were ready to open that first champagne and get the New Year's Eve celebration started.
A joyous afternoon involved a BBQ lunch on board Pacific Boating 52, lots of swimming/ floating, and watching the sunset after a Sydney summer storm.
Before we knew it, the sun had set for the last time over Sydney Harbour for 2018 and a night of harbour festivities was upon us. Commonplace on New Year's Eve on the harbour are fearless flyovers, ferry parades, and of course the show-stopping 9pm family-fireworks.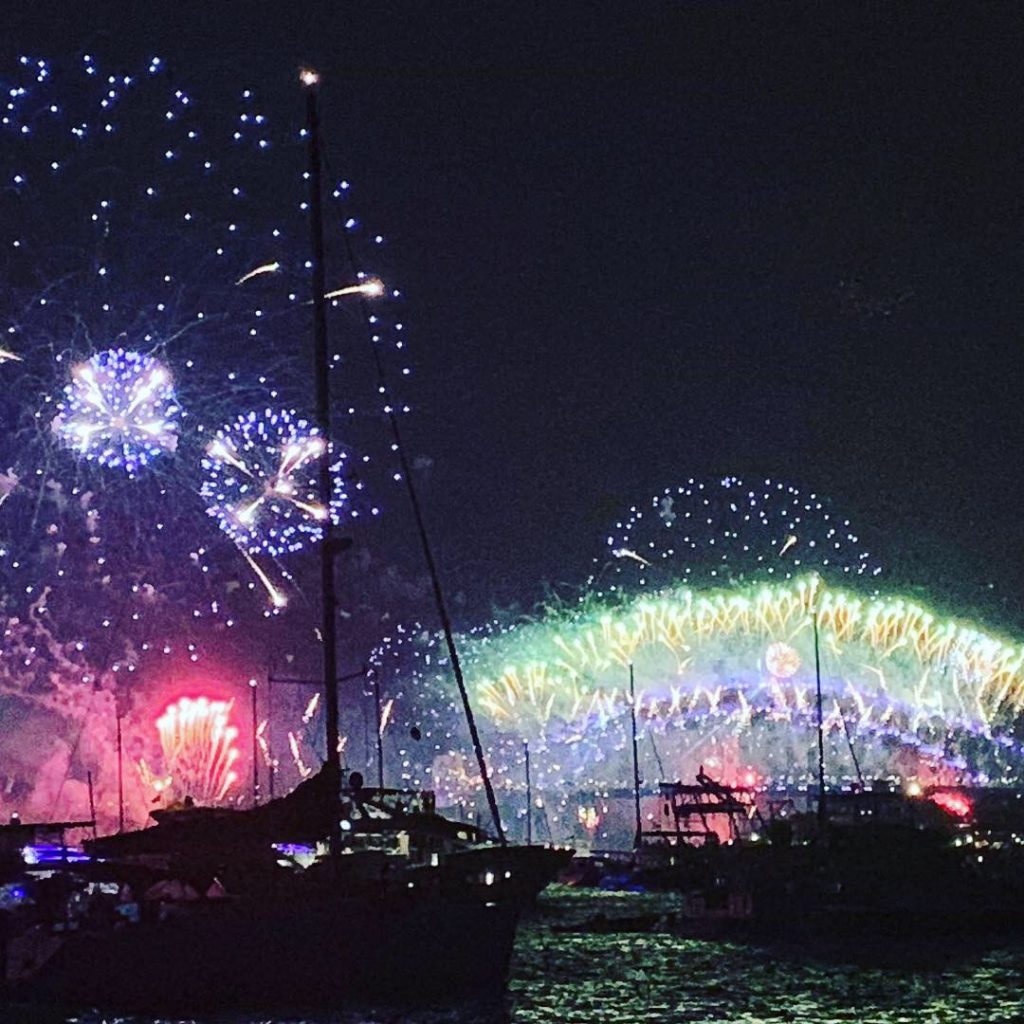 The time seemed to pass effortlessly between 9pm and midnight.  The only way that the midnight fireworks can be described when seen from the water is a heart-stopping spectacle, which is not only seen, but felt with every explosion of colour over Sydney's stunning skyline.
It is without a doubt an unforgettable experience for the senses, and one which truly takes your breath away.
2019, already you've been spectacular!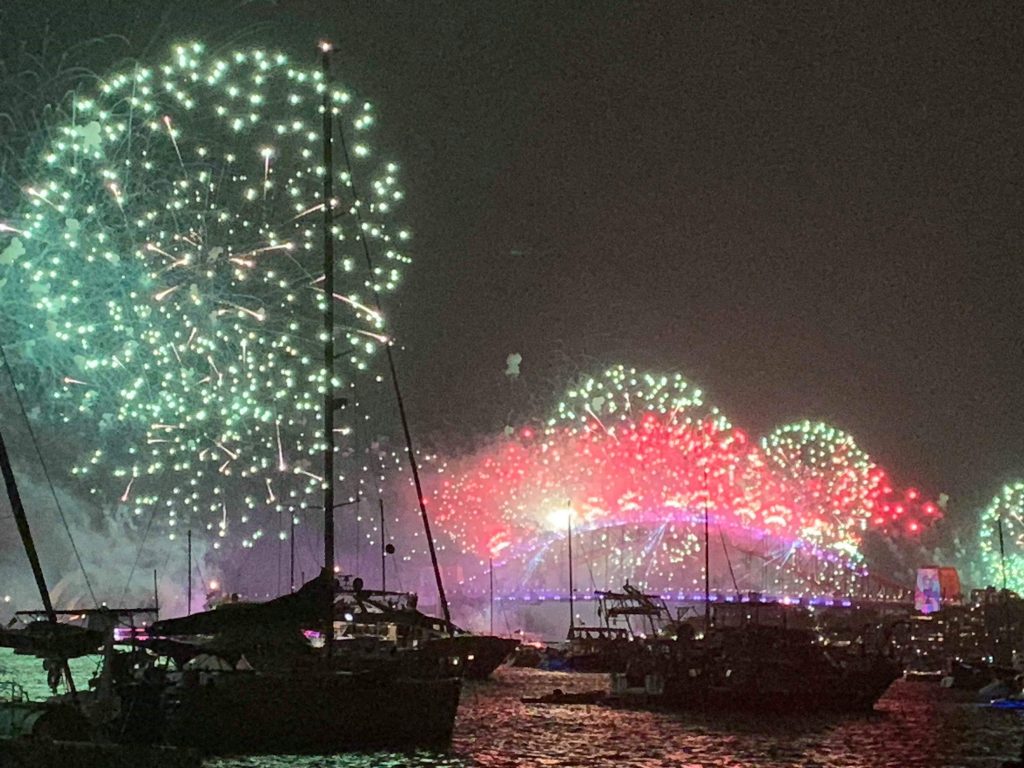 We stayed anchored overnight listening to the party goers as they travelled to and from their drop off destinations and woke to a beautiful morning.
We set off for Store Beach for a New Year's day breakfast and a 1st January that would set the scene for a fabulous year ahead.