Spring Cove Manly – Three beaches in one!
In a world where we have access to everything at our fingertips, Spring Cove is one of the last hidden treasures. For starters, some of its beaches can only be accessed by boat (or swimming if that's your vibe), making it one of the few natural and hidden treasures of Sydney.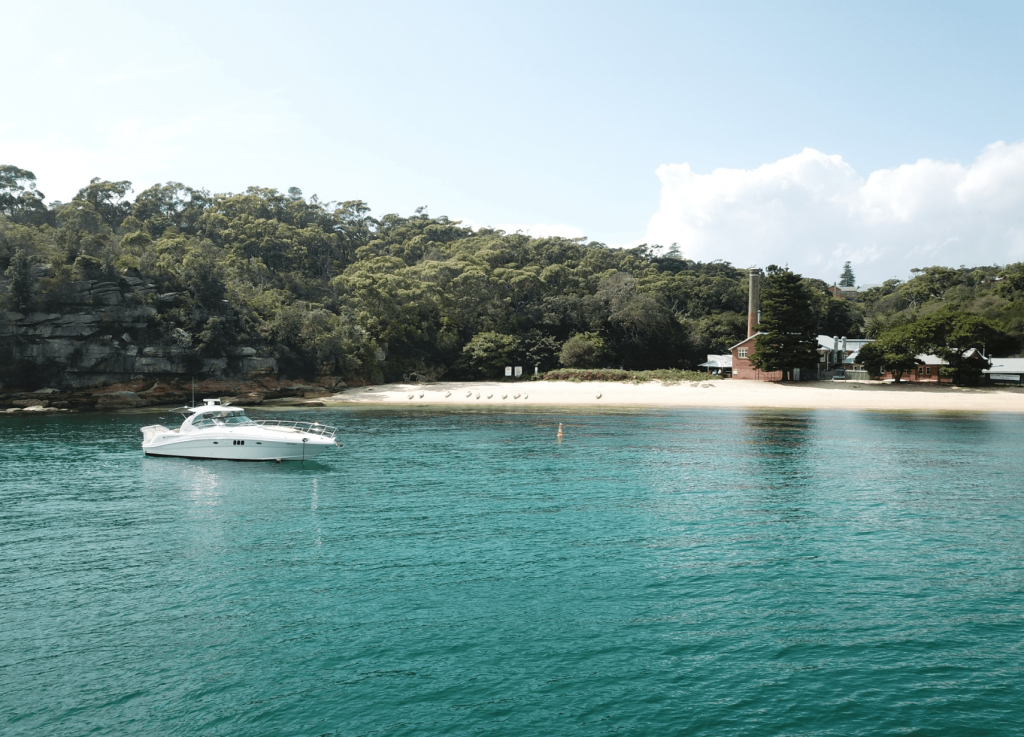 While we all know and love the Northern Beaches, in the Summer months it can be difficult to find a secluded spot to take a minute with your friends and family and enjoy a nice glass of wine on the water… queue Spring Cove's three beaches: Collins, Store and Quarantine, which not only provide the perfect escape from the city without actually having to leave, but has been known to attract a Manly local – the fairy penguin.
Formally known as Kayoo-may, Spring Cove has the last sizable beds of sea grass in Sydney Harbour. With a significant heritage, the cove holds a great importance to the Camaraigal Aborigines who utilised these surroundings for ceremonies and burials.
Its natural beauty is why Sydney is one the most exciting harbour cities and exceeds all expectations by blending three charming beaches into the perfect unwinding experience. Incorporating Collins Beach, Store Beach and Quarantine Beach, this natural enclave highlights the best of what Sydney has to offer through its simplistic natural beauty that is sure to relax even the busiest of people.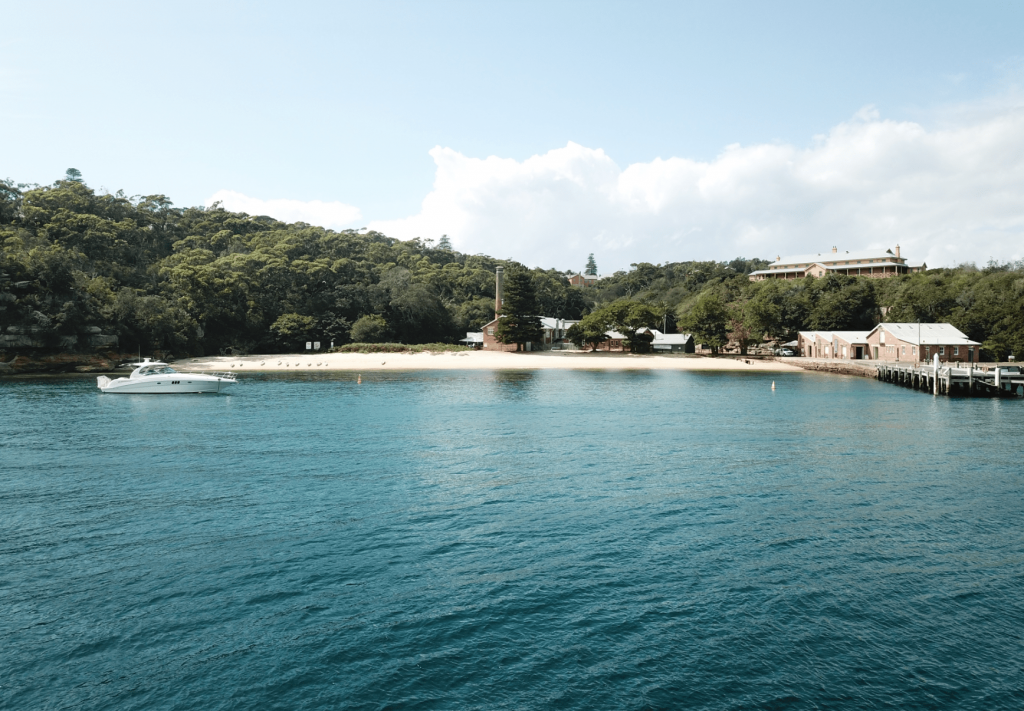 For those history buffs, Quarantine Station should be the first stop. Established in the 1820's it has seen almost every infectious illness you could imagine including small pox and the bubonic plague (it's all good now, we promise!). Now days it is a (perfectly healthy) part of Sydney Harbour National Park and home of the Park Department Headquarters. Cruise past on your way up the cove or stop in for a tour, either way it is definitely worth a visit.
Adored by boaters and kayakers, the pearly white beaches of Store Beach blend perfectly into lush green hills that are just begging to be explored. The 200 m long beach faces west across North Harbour, curving round along its rockier southern half to face north. Matching perfectly with both adventurous Saturdays and lazy Sundays, this little piece of paradise was made for a barbeque on one of our cruisers and you sit back, relax and enjoy your surroundings.
At the far, northern end of the cove is Collins Beach. Burrowed between North Head and Manly Cove, its limited access keeps this beach off the main tourist trail. One of the less busy spots, this is the perfect location for those looking to break away from the hustle and bustle. Shallow waters make it ideal for families or a quiet spot to finish that book that has been sitting on your bedside table for ever.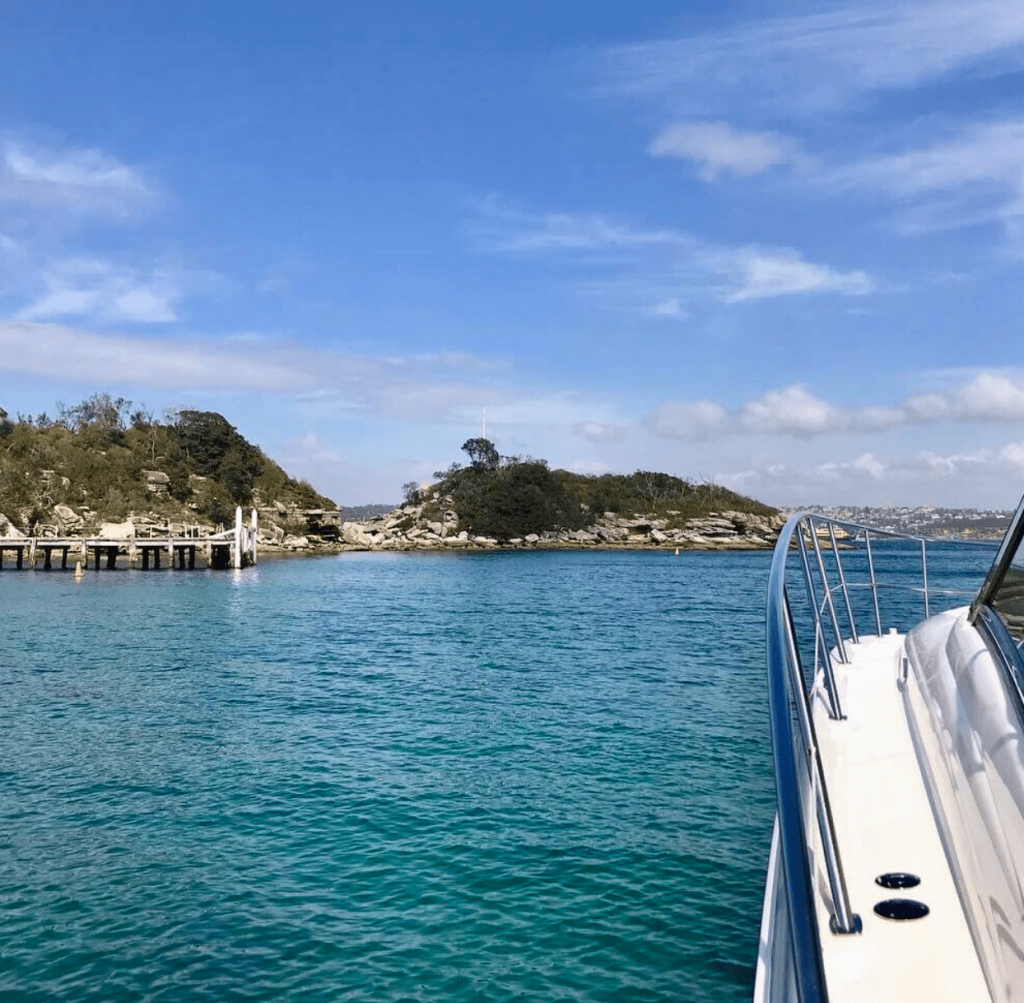 The beauty of Spring Cove and it's three beaches is the freedom to explore as little or as much you please. Pick one or visit them all, with only minutes separating them by boat.
White sand, blue ocean and the perfect backdrop for any experience, Spring Cove is what dreams are made of.