It all sounds great right?
Join the club, explore Sydney's stunning waterways on a luxurious sports cruiser without any of the hassles of owning a boat. But as you picture yourself beach hopping through Spring Cove or Bantry Bay you realise that you have about as much experience with driving a boat as a Boeing 747.
Let us tell you that you're not alone.
While we do have members choosing to give up ownership of their vessels to join the club, many have also never spent more than a couple of hours on a boat, let alone jumping into the captain's chair.
While we are sure by now you are up to speed with the walk-on-walk-off nature of the Pacific Boating membership but what many of our new members aren't too well versed in is our extensive training services that are on offer when joining the PB family. While some are compulsory (safety first), our experienced trainers are on call to make sure you're getting the most out of your memberships. 
So, what does this training look like?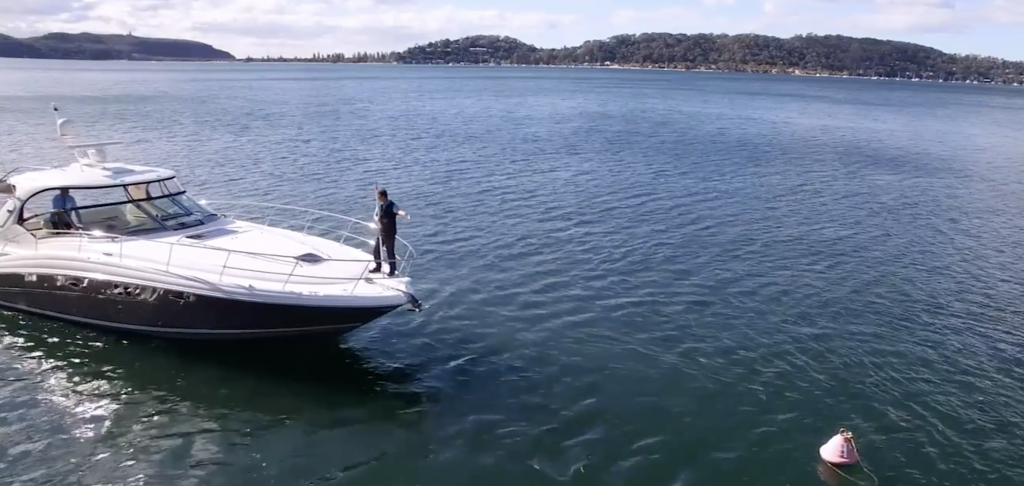 Here's everything you need to know.
Our Pacific Boating Daytime Boat Handling Training is carried out over two days in four sessions. Here's a breakdown of each of the sessions:
Session 1 – the basics.
We take you over the boats, show you how everything works, how to operate all safety equipment and gear and most importantly, what to do in an emergency. We leave no stone unturned from operating the toilets and light switches to safe stowage gear and deploying the tender. We also take you through how to tie the fenders to the boat and the boat to the marinas or wharves safely. 
There is no doubt about it, this session gives you a lot of information which may not make sense at the time but as we move through the training it all comes to life when you put it into practice.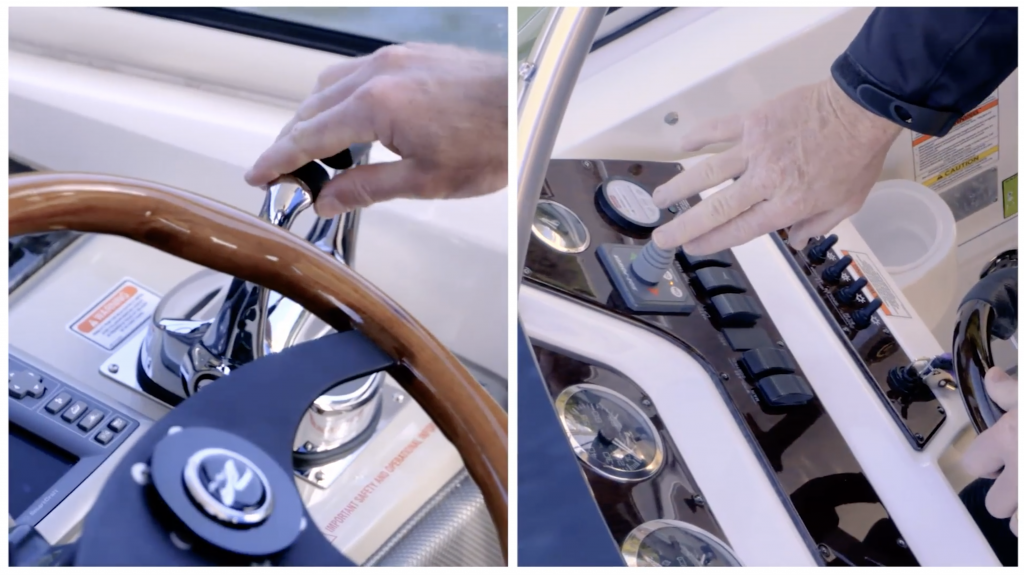 Session 2 – preparation
When it comes to boating, it's important to always be prepared. While it's easy to get caught up in the sunsets and secluded beaches, like any transportation vessel, safety is critical. We take you through the correct preparation of the vessel prior to being underway and supply you with pre-departure/pre-arrival checklists to get on and off the water sooner.
Session 3 – setting sail!
Now it's time to get out there and put all this information to good use!
Session 3 familiarises you with anchoring, mooring, driving in proximity to other vessels, high speed manoeuvring and all the other fun stuff you have been waiting to try. This session is highly practical and will put into play all the information from sessions 1 and 2. You'll learn about MARITIME signage and speed limits, no wash zones and safe operating RPM's for your specific vessels engines. Here's a quick breakdown of the boating safety tips and tricks you'll learn.  
It's safe to say this is always the favourite session of the training.
Session 4 – berthing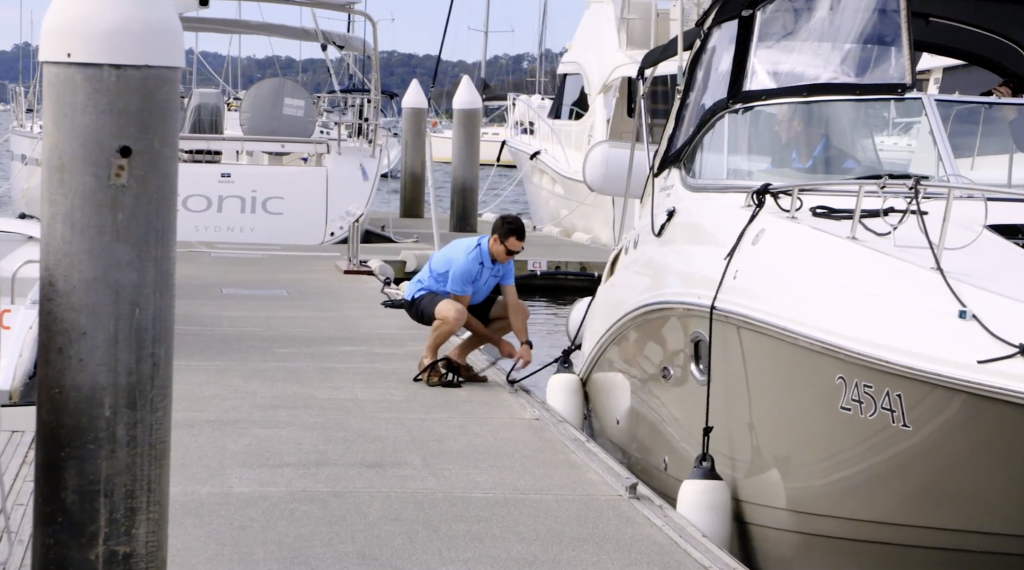 Berthing the boat is always the thing our new members find most challenging because let's be honest, it's not the easiest thing to get your head around. Think about when you were learning to drive a car and a parallel park seemed like mission impossible. No matter how long it takes for you to feel comfortable with berthing, our team are here to assist you. If you'd like to reach more about berthing, check out our guide on how to berth a boat in 10 steps. 
Get more insights and tips
Throughout the PB Daytime Boat Handling Training, our team will also share their insights into Sydney's waterways from hidden beaches to the best fishing spots and the more dangerous areas and those that have specific rules in place. Here are a few examples we bet you didn't know about:
Need more training? – Pacific Boating is here to help!
If after the two days you're still feeling a little nervous, members are encouraged to maximise our unlimited one on one training that comes with every membership. Even if you head out for a couple of cruises and find things as you go that you need a little refresher on, our trainers are here to assist you.
Some members really make the most of the extra training options and end up teaching us a thing or two…
For new members that don't have a boat licence, we can sign off your log books to enable you to obtain your licence and help you get out there as quickly and effortlessly as possible.
No matter what your experience level, we are here to make sure that you are getting the most out of your membership. From rookies to experienced skippers, we are here every step of the way! Sign up for a membership today or learn more about how a PB membership works!
If you have more questions about how memberships work, we also have a few guides here that will hopefully answer your questions:
Happy Boating!